Our church is now meeting in person and on Zoom.
The Unitarian Universalist Church of Hagerstown is a liberally religious congregation
respecting diversity, celebrating community, and nurturing intellectual & spiritual growth.
Visit us Sundays  10:30 a.m.
adult programs
religious education for children
youth group
child care
refreshments and conversation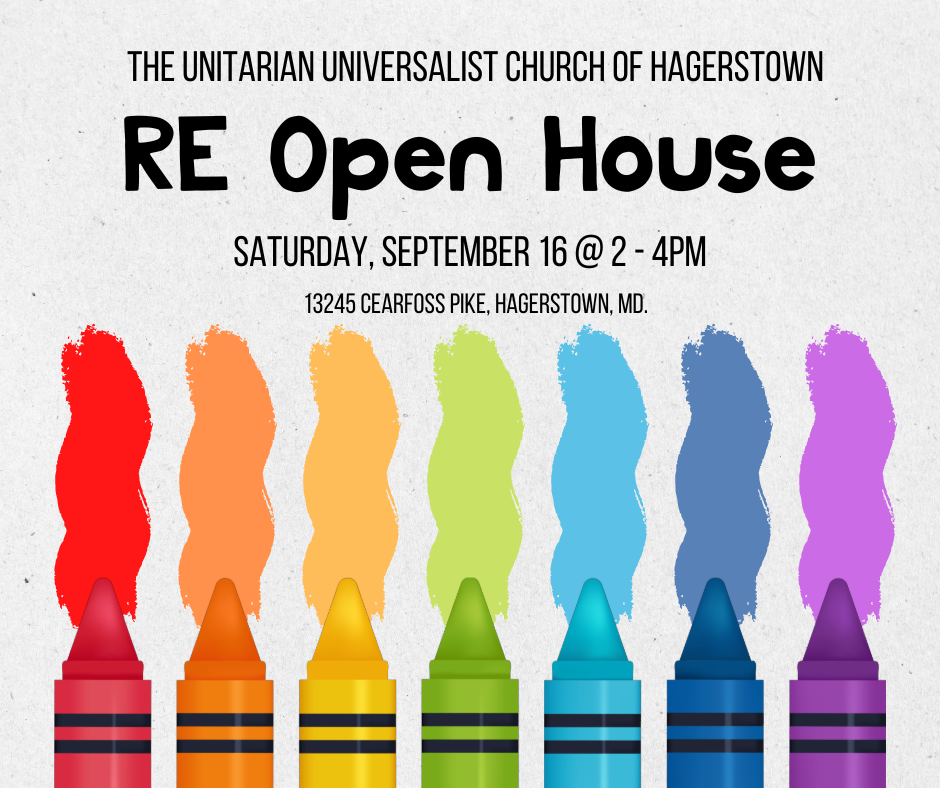 RE Open House for Parents & Children!
Saturday, September 16 @ 2 to 4pm
The Unitarian Universalist Church of Hagerstown
13245 Cearfoss Pike, Hagerstown, MD
You are cordially invited to an Open House to learn about our Unitarian Universalist liberal religious education program for children.
The event will include a tour of our religious education rooms, time to chat with teachers, and a look at our 2023-24 curriculum –
Holidays and Holy Days, an updated world religions course about the many ways people worship and celebrate.
Light refreshments provided.
Questions? Please contact Elise Weber at 240-469-4488 or by email at RE@uuHagerstownMD.org